Sheet Metal General Fabrication Services in Vietnam
The team here at Australian General Engineering Vietnam focuses on efficient production processing and adheres to 'lean manufacturing' practices put in place by our founders and parent company in Australia.
We incorporate the latest in-house technology production equipment, ERP software, dedicated management and customized warehousing facility so that we can manufacture economically, and manage stock for immediate availability. From smaller sized, custom-made style options to the most intricate design-build and spec commercial, industrial and institutional sheet metal projects, we provide high-quality products.
Our team of skilled experts has unparalleled industry experience and utilizes our fully equipped, 2000 m2 in Vietnam center that features the latest and greatest in fabrication technology. Excellent value. Exceptional craftsmanship. And top quality items delivered on time. That's Australian General Engineering Vietnam promise to you.
The precison sheet metal manufacturing services we offer at our facility include:
CNC Laser Cutting
CNC Turret Punching
CNC Brake Pressing/Folding
CNC Machining (Milling & Turning)
Welding Carbon Steel, Stainless Steel, Aluminum

Metal Pressing & Stamping
Metal Guillotining/Shearing
Band Sawing
Tube Bending
Product Assembly & Packaging
Sectors we service include:
Truck & Bus Industry
Mechanical & Electrical Enclosures
HVAC Components
Automobile Parts
Power Generation Components
Healthcare
Street & Park Furniture
Defence
Our Quality system adheres to the procedures and regulations of ISO 9001:2015 certified by Bureau Veritas. Additionally, our company has also obtained ISO 3834-2 certification for our welding processes which is an internationally recognized welding quality management system standard. It defines the requirements for welding quality and ensures that welding processes are controlled and performed consistently. With these certs, you can trust that your projects will be completed to the highest standards of quality and safety. It is the most vital key which ensures all our products are at the highest quality standards that exceed our customer requirements while taking advantage of the low-cost domestic labor input.
Our advanced management and supervision systems will ensure your products are manufactured on time, every time!
Achieving the highest level in customer satisfaction is our commitment to our customers. This commitment has been the key to sharing success in business growth with our customers.
Vision
Australian General Engineering Vietnam (AGEVN) develops human resource to professionally and excellently perform in mechanical engineering as well as sheet metal industry. Contributing to the "Made in Vietnam" product has become a premium on the international market, internationally recognized and respected.
Mission
Australian General Engineering Vietnam (AGEVN) is given the mission to create sophisticated & high-quality products at international stature for the world and maintains that.
Australian General Engineering Vietnam (AGEVN) is also given the mission to build a shared and happy ecosystem: with the safe working environment, developing people and making workers prosperous day by day. It is also the place where both suppliers and customers feel satisfied in the partnership with us.
Serving Our Customer With Excellence
From dedicated warehousing and transportation to fabrication-ready materials, we are committed to ensuring that your product is fabricated when you need it and delivered to its destination on time, every time. Our warehousing facility provides us with the opportunity to offer our customers TIT inventory and stock for Kanban style call-ups.
Here at Australian General Engineering Vietnam, we are equipped with a specialized warehouse adjoining our production facility that is used to manage stocked components or specific kanban arrangements to support your 'lean' and 'just-in-time' requirements. Through highly organized picking, kitting, and packaging of scheduled deliveries by our logistics team, we can help make your business run smoothly and efficiently.
We carry out daily deliveries, but we're flexible enough to support any injected orders and quickly deliver them anywhere in Vietnam. We can conduct expedited rushed delivery shipments within two hours (to Ho Chi Minh City or the surroundings) from when the customer's urgent situation is alarmed. We understand that no business runs without faults, so we are prompt to react, hence minimize any potential downtime.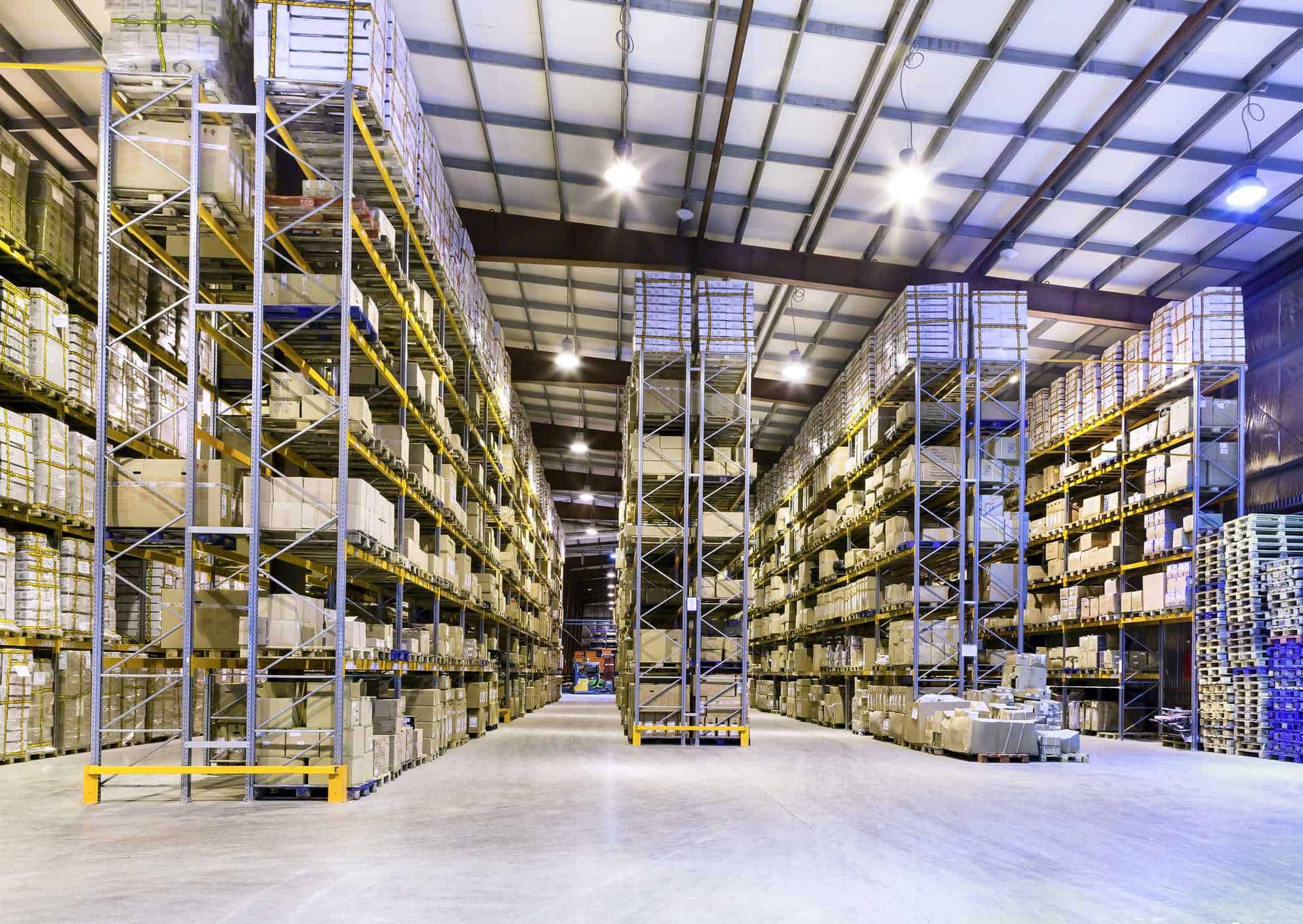 Typically, the sheet metal fabricated products that we store have been manufactured in economical volumes, and we have them ready on standby for when you need them.
Keeping finished products in our undercover high bay warehouse works well with ongoing contracts and general business because we can distribute the products when you need them. This can also be done on a rotating cycle whereupon we distribute the products and replenish them as needed, such as the typical kanban style method. We ensure your stock is maintained at good levels so we can push it out to you in time.